药理学教授专业英文推荐信
  i am very glad to recommend xxx who was an active and excellent student of mine, to your europubhealth - european public health master program which will greatly improve her specialization skills and broaden her vision. in my impression, xxx is a very studious and serious student, and has built a firm academic foundation for her graduate study. i do believe under the instruction of the prestigious professors of your university, miss xxx will make more progress and academic achievements.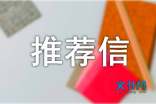 i have known miss xxx for almost three years since she took my course pharmacology. her comments showed great power in grasping fundamental theories of the subject, such as pharmacodynamics and pharmacokinetics and applying them creatively. through my talking with her, i noted that she paid attention to overall view rather than minor details and she has sound background knowledge in the subject through additional reading. for example, i often met her in the library reviewing the latest publications from international periodicals. i think these distinguished her from others. she also exhibited a keenly whetted mind during class discussions. to my regret at the time, her english was not as good as her chemistry or biology. but i noticed she made a point of working especially hard in improving her english during her five undergraduate years with us. by now, she seems to be better in english than most of his former classmates in the class.
  in my association with her, i find mr. xxx a sincere and honest young man. she always shares his views with his classmates and is available to listen to other people's ideas. and she always helps the person who is in troubles. and she is very independent. and she has a pleasant personality, so she has many friends. she is serious while studying and active while playing. in my extra-curricular activities, she assumed a leading role. i was really impressed with not only his extraordinary intelligence but also his ambitions and persistence. but there was one thing she needed to improve which was that she sometimes focused on the perfect of the experiment too much and as a result she neglected the feasibility of the experiment. but i think with the accumulation of her experience, she will surely overcome this deficiency.
  above all, i do believe miss xxx is competent for the further study of your master program because of her enthusiasm, passion, and seriousness towards study and her desire to improve herself in the pursuit of advanced knowledge. your favorable consideration of her application will be highly appreciated.
  sincerely,
  xxx
【药理学教授专业英文推荐信】相关文章:
2.大学教授推荐信
4.留学教授推荐信