五年级英语演讲稿
  五年级英语演讲稿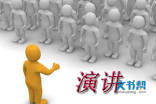 五年级英语演讲稿:My Dream
  Good afternoon teachers and classmates!
  Today I'm very happy to make a speech here .My name
  is LiuWenqing. I'm 11. I come from Grade 5 of LiuGuang
  Primary School. Now I'll start my speech my dream.
  Everyone has his own dream. Some want to be doctors.
  Others hope to be writers. But my dream is to become a teacher. Because I admire teachers .
  Teachers can not teach us many things at school,
  but they do their best to teach us how to learn. Thanks to them, we learn knowledge. And at the same time, we learn how to live a happy life. They spend most time on their students. They are great in my heart.
  I know it is not easy to make my dream come true.
  Zhang haidi aunt once said: "everyone's life is a boat, and ideal is the boat sails." If, say, ideal is a boat to successful, so, I'll take good rudder.
  From now on I decide to study harder. I'm sure my
  dream will come true. My speech is over .
  Thank you for listening.
  五年级英语演讲稿:Leg Man
  while working on the installation of a new piece of machinery, a worker was lifting a heavy steel support beam in order to bolt it into place. as he held the beam he began to express discomfort in the muscle of his leg.
  "man oh man!" he exclaimed. "now that hurt!"
  "charlie horse?" someone asked.
  "charlie horse isn't the word for it. a charlie horse would have be a blessing compared to how this feels."
  by this time, another worker had walked up to see what the commotion was about. he looked at the steel support beam and said, "can i help you with that?"
  the injured worker replied as he pointed to his leg, "that would be great. how about massaging it a little while."